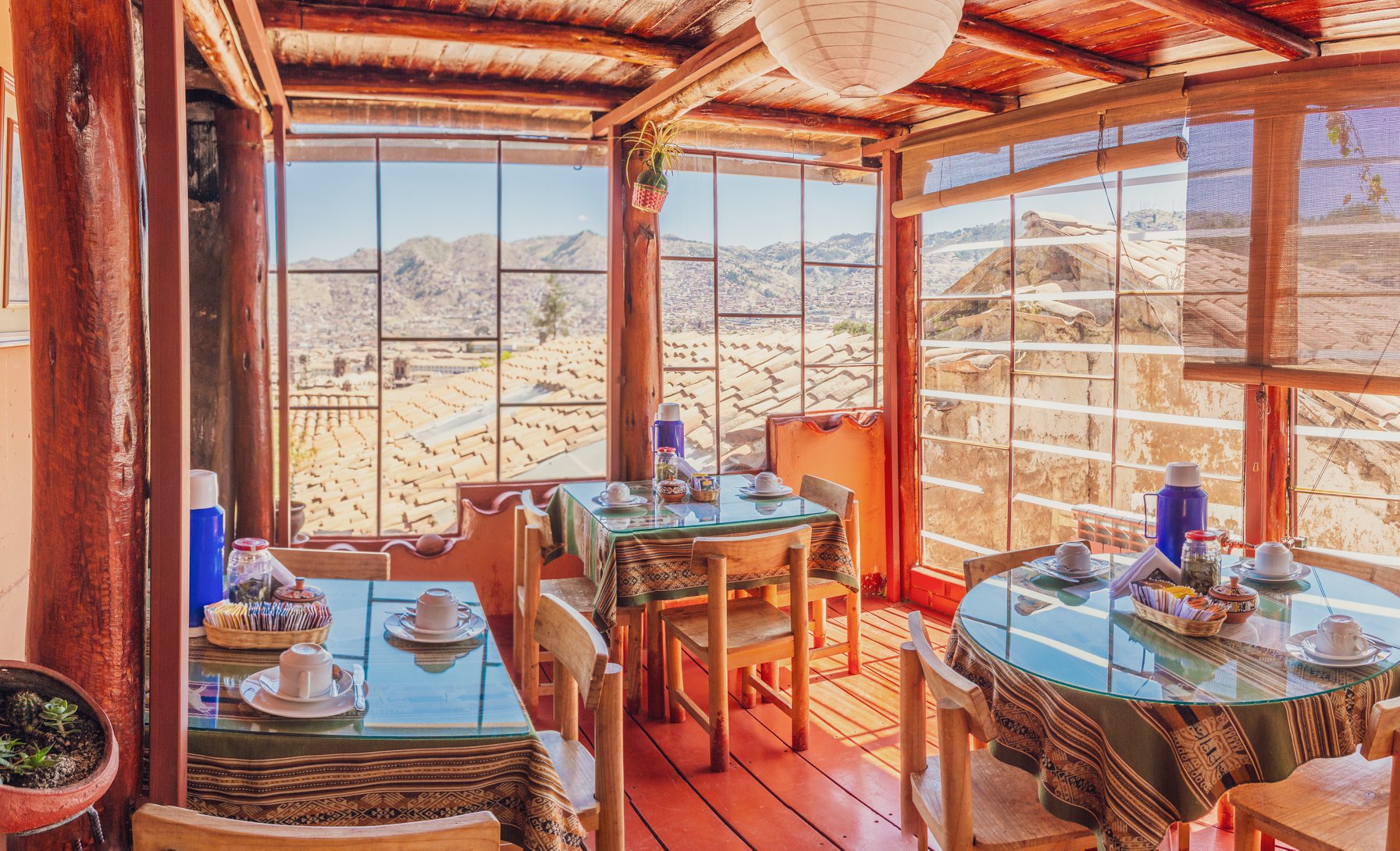 24 hours reception
Our Check In service is 24 × 7. Our staff will gladly attend you at reception regardless of your arrival time.
Breakfast Included and Hot Drinks
Breakfast is served from 7:00 AM – 10:00 AM; if you wish you can request the service earlier if you notify it one day before. We also offer a variety of additional dishes at low prices. It also has an unlimited open service for hot drinks throughout the day.
Internet service
Access to the Internet is totally FREE, we have computers with internet access which you can use whenever you want; we also have Wi-Fi connection throughout the hostel.
24-hour hot water service, towels and bed linen
We have hot water in all rooms, towels and bedding.
Heating
For your comfort, we provide this new service in all the rooms, so that you can fully relax and enjoy this unique experience with us.
Equipped kitchen
We have an equipped kitchen that will be at your disposal.
Deposit and security
We offer you a baggage storage service and a safety box, so that you can enjoy your stay minute by minute without any worries.
Room with TV / DVD
For those days or nights of rest we have a range of movies that you can enjoy.
City maps and tourist information
We provide you with all the information of the tourist sites of the area and we plan tours. We assure you that with our assistance you will enjoy this experience without any worries.
Transportation and Transfers
We make transfers from / to the airport, bus terminal or to some other place (cheap prices). For a reservation of more than two nights the cost of transportation service from the airport to the hostel is included.
Laundry service

In our hostel we have a fast and reliable laundry service at your disposal.
We accept credit cards
We have 24/7 service available for paying reservations without any inconvenience.