Book now and use this code to get a discount: CODIGO SAMAY
SAMAY WASI YOUTH HOSTEL is located in the tourist district of San Blas, 5 blocks from the Plazoleta de San Blas and only 10 or 15 minutes walking from the Plaza de Armas, in the middle of a hill that allows us to have a beautiful view of the city. Among its picturesque cobbled streets, you will find everything you need, ATMs, restaurants, bars, etc.
We have private rooms (double / double) and shared (4 and 6 beds), all with bathroom with hot water 24 hours, comfortable, clean and cozy. We guarantee that your stay in the magical city of Cusco will be an unforgettable experience.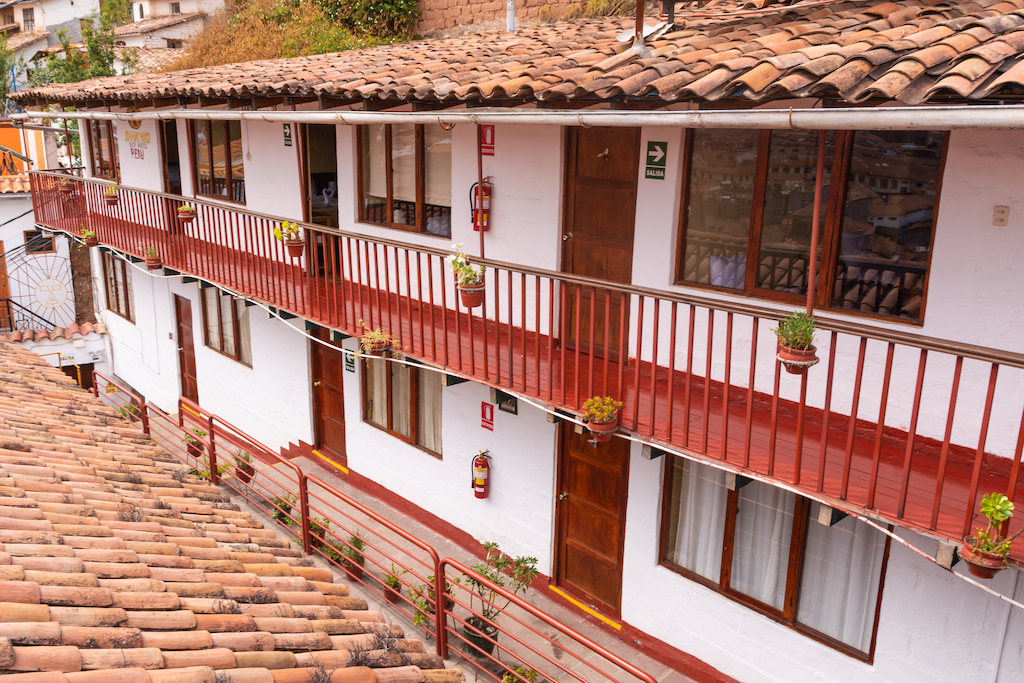 BREAKFAST AND HOT DRINKS INCLUDED
LIVING ROOM WITH TV CABLE AND DVD
MAPS AND TOURIST INFORMATION
HOT WATER 24 HRS, TOWELS AND SHEETS
TRANSPORTATION AND TRANSFERS
"El personal era muy amable, en todo momento se mostraron serviciales. Excelente ubicación. La terraza es fantástica."
Gustavo
Hostal con una atención excelente ,te hacen sentir como en casa, los chicos están siempre atento a tus necesidades Judith y Henry. La vista es única, se ve todo Cusco !! Muy recomendable!!
Vanessa
El hostel es muy recomendable. Es cómodo, lindo, amplio, seguro y todo el personal es servicial y agradable. Es un lugar para estar tranquilo.
Debora